300mic 400mic UV Resistant Waterproof Swimming Pool Bubble Pool Cover
Product Details: Place of Origin:Guangzhou Brand Name:YICHENG Certification:SGS Model Number:300mic, 400mic, 500mic Payment & Shipping Terms: Minimum Order Quantity:one square meter Price:negotiation Packaging Details:plastic bag Delivery Time:one week Payment Terms:Ex-worked, , L/C, T/T,...
Description
Product Details:
Place of Origin:Guangzhou
Brand Name:YICHENG
Certification:SGS
Model Number:300mic, 400mic, 500mic
Payment & Shipping Terms:
Minimum Order Quantity:one square meter
Price:negotiation
Packaging Details:plastic bag
Delivery Time:one week
Payment Terms:Ex-worked, , L/C, T/T, Western Union, MoneyGram
Supply Ability:1000000m2/month
Detailed Product Description
| | | | |
| --- | --- | --- | --- |
| Material: | PE | Color: | Deep Blue, Light Blue, Pink, White, Black |
| Size: | Your Offer Sizes | Auto Cut: | Yes |
| Thickness: | 300mic 400mic 500mic | Width: | 1.5m |
Inflatable Bubble PE Swimming Pool Solar Cover 300micron - 500micron Blue Color
Details:
| | |
| --- | --- |
| Material | LDPE/plastic |
| Bubble Diameter | 12mm/20mm |
| Thickness | 300micron-500micron |
| Color | Blue, black, pink etc. |
| Shape | Rectangle, round and oval or your sizes |
| Max width of a roll | 1.5m |
| Production time | 10 working days |
| Packing | Poly bags/ woven bags/insulation materials |
| Standard Size | 1.6*50m |
Advantages:
1. Retain heat in the pool, lowering expenses and extending the swimming season
2. Reduce the amount of chemicals required
3. Maintain cleaner water by keeping out leaves, dirt, and other debris
4. Prevent accidents and keep out unwanted visitors
5. Protect the pool from harsh winter elements
Our competitive advantage: credit manufactory, available with high quality and competitive price
What Are Swimming Pool Solar Covers?
Swimming Pool Bubble Covers are normally manufactured using two sheets of polyethylene and are designed to both add and retain heat in your swimming pool. In them will be additives to colour and protect against UV (Ultra Violet) light, the heat of the sun and the effects of swimming pool chemicals. The bottom layer is shaped into air pockets that will insulate and make the solar cover float on the surface of the swimming pool. The top surface, that is visible to the eye, is laminated to the bottom layer to create a flat and easy to clean surface.
Newer & more advanced solar covers are made out of a very light coloured polyethylene such as the Sol+Guard, which is transparent light blue. This gives the benefit of allowing the sun's short wave solar energy to pass through and warm the pool water much deeper than older, darker coloured covers. The Sol Guard solar cover even has UV Boosters added to the material which increase the effect of UV Heat gain when compared to a cover that was totally clear. The heat that is retained in the pool water, which radiates at the longer wave lengths, is trapped by the cover and not wasted heating up the sky.
As an example of how important a high quality Solar Cover is for a swimming pool a Sol + Guard Cover will create a heat gain of up to 8 degrees Celsius in your pool.
Heat retention covers, such as Geo Bubble Energy Guard, are made using opaque darker colours that dramatically restrict the sun's energy passing through into the water below. Energy Guard covers can be used on both outdoor and indoor pools. Energy Guard covers would also be ideal for commercial pools.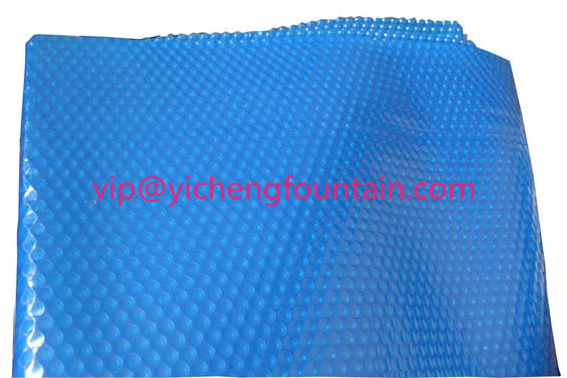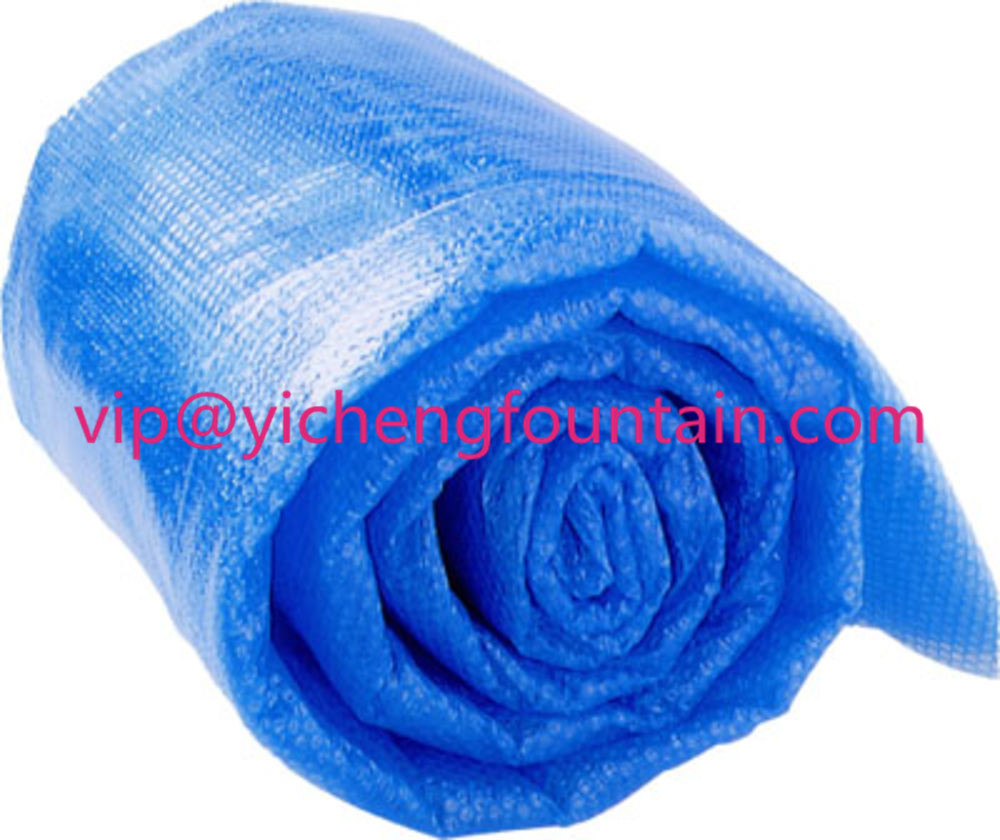 Related Products
Feedback